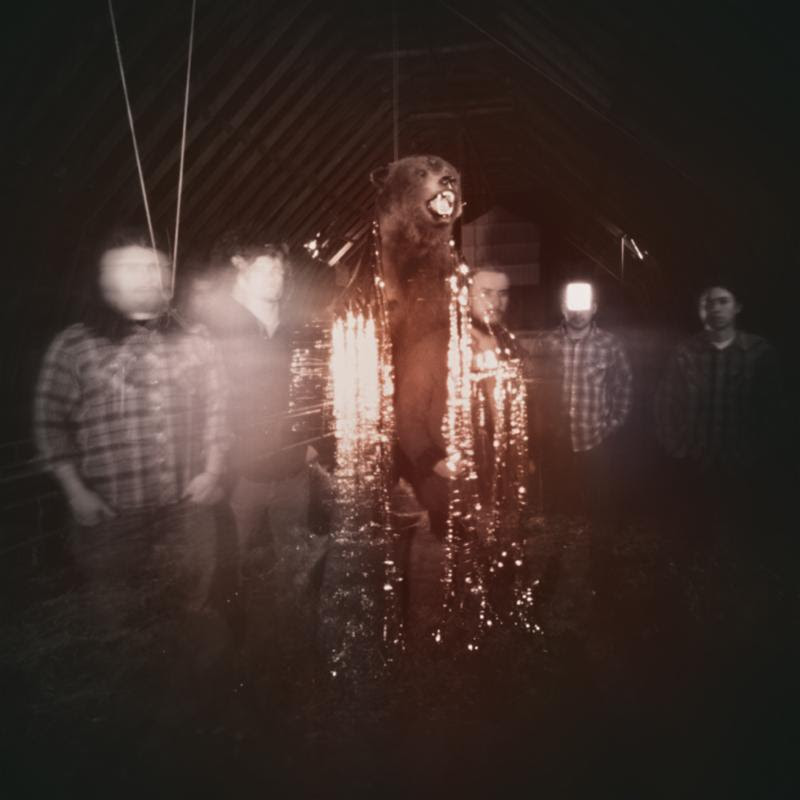 My Morning Jacket has announced that they will reissue It Still Moves on May 27 via ATO Records/Cadence Music.
They have shared free streams of 'Golden' and 'Mahgeetah' from the remixed and remastered album;
The album will include frontman Jim James' 10 original demos plus three unreleased tracks. Their long-time friend Kevin Ratterman helped to retweak the old material. It was remastered by Bob Ludwig at Gateway Mastering.
"Everybody can relate to something they've done in their life where you didn't know it at the time, but you were rushed through finishing it," James said in a statement.
He said the band's aggressive touring schedule at the time is the reason why it was left incomplete. When ATO approached James about reissuing the album for the label's fifteenth anniversary, he took the time to improve the album.
The acoustic versions of the songs provide a snapshot of the way that James still writes his songs.
"I feel lucky to have had so many songs that feel like there are chances to go in other directions,"he said.
"It definitely feels more lonely," he said of writing songs in his bedroom. "Maybe more haunting."
It Still Moves served as the conclusion to an unofficially trilogy of the band's first three albums that saw them reconfiguring their line-up.
My Morning Jacket announced the dates of their upcoming tour;
4/27 – Oklahoma City, OK at Criterion Music Hall *
4/28 – Houston, TX at Revention *
4/29 – New Orleans, LA at Jazz Fest
5/12 – Louisville, KY at Iroquois Amphitheater #
5/13 – Louisville, KY at Iroquois Amphitheater #
5/13-15 – Atlanta, GA at Shaky Knees
5/26 – Indianapolis, IN at Farm Bureau Lawn, White River State Park *
5/28 – Morrison, CO at Red Rocks Amphitheater ^
5/29 – Morrison, CO at Red Rocks Amphitheater *
8/25-28 – Arrington, VA at Lock'n Festival
* w/ The Barr Brothers
# w/ Twin Limb
^ w/ The Fruit Bats
Track List
Original Album:
1. Mahgeetah
2. Dancefloors
3. Golden
4. Masterplan
5. One Big Boliday
6. I Will Sing You Songs
7. Easy Morning Rebel
8. Run Thru
9. Rollin Back
10. Just One Thing
11. Steam Engine
12. One In The Same
Bonus Material:
13. En La Ceremony
14. Grab A Body
15. That's Too Bad
16. Mahgeetah (Demo)
17. Dancefloors (Demo)
18. Golden (Demo)
19. Masterplan (Demo)
20. I Will Sing You Songs (Demo)
21. Easy Morning Rebel (Demo)
22. Run Thru (Demo)
23. Rollin Back (Demo)
24. Steam Engine (Demo)
25. One In The Same (Demo)